In the end of January 2016 students from all around the world gathered at Aalto University in Helsinki. They had one thing in common: A passion for renewable energy!
"Thanks for the experience it was a great trip", ISEE-student
"It was a great week! Amazing people, great to experience Helsinki and to meet classmates. The programme was really good.", ISEE-student
Thirty-four students from all around the world came to Aalto University in Helsinki 26th to 28th January 2016. Eager to get to know each other and to learn more about renewables. All of them attend a two-year international Master's programme in Innovative Sustainable Energy Engineering (hence ISEE) a Nordic Five Tech Program.

The Faculty of Natural Sciences and Technology has a coordinating responsibility for the programme, with Prof. Gabriella Tranell as Head of Program (Dept. of Material Science and Engineering).
Professors from University of Iceland, Chalmers, KTH, DTU and NTNU came to Aalto University to present their field of expertise. Students could learn more about geothermal energy, solar cell systems, wind power systems, bioenergy or energy systems.
Waste-to-energy: Puts unwanted waste to use
A highlight of the program was the excursion to Vantaa Energy. Vantaa Energy is one of Finland's largest city energy companies. They produce and sell electricity and district heating and offer natural gas to industry. Vantaa is proud of their waste-to-energy plant, completed in 2014, that puts unwanted waste to use.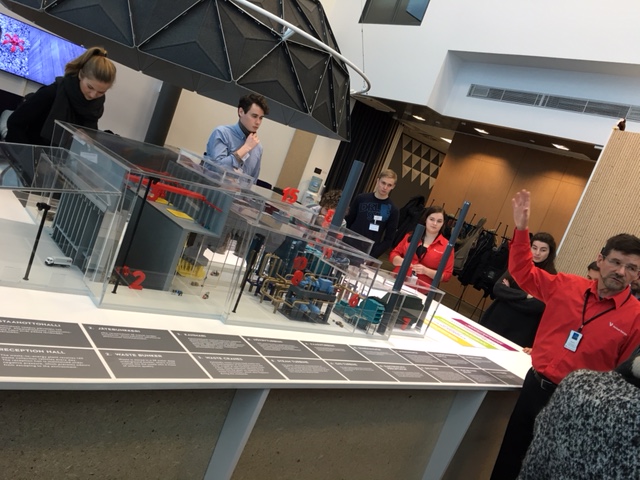 Fast pyrolysis – conversion of biomass to bio-oil
Students in the bioenergy study-track appreciated the visit to VTT Technical Research Centre of Finland Ltd. One of their services is to convert biomass and waste to liquid fuels. The students could see how solid biomaterials may be converted with high efficiency into liquid biofuels using fast pyrolysis. The aim is to replace fossil fuels.
Students also had the opportunity to visit the Labs at Aalto University.
"The labs had good content, especially the carbon capture and storage! And good coffee! :-)" ISEE-student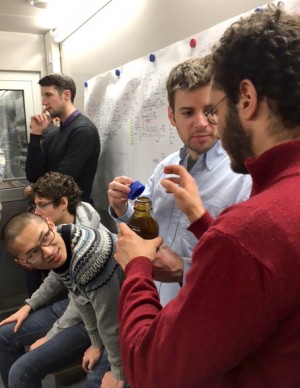 The sauna night
On Tuesday we had a dinner for students and professors, in order to mingle and to get to know each other. Last but not least, students were able to experience some of the national pride Wednesday night. The Sauna night was really popular among the students, and we got a taste of real Finish culture at its best.
About the Program
The ISEE Master's programme is a joint programme based on the alliance of the six Nordic technical universities: NTNU, the Aalto University in Finland, KTH Royal Institute of Technology in Stockholm, the Chalmers University of Technology in Gothenburg, DTU Technical University of Danmark in Copenhagen, and the University of Iceland in Reykjavík. Each university has a responsibility for one of the programme's six specializations or study tracks.
In the evaluation 28 of 33 students (84,85 %) evaluate the Winter School 2016 as good or very good, and
90,91 % of all the students evaluate the event as very useful for the ISEE Program.