There has been an exponential interest and growth in home beer brewing over the lasts years, and more and more small-scale microbreweries are entering the commercial marked. As a microbrewer you can now get a helping hand from the university, where there is microbial expertise and analytical resources few labs can match.
A little more than two years ago, several PhD students at the Department of Biotechnology at NTNU came up with a brilliant initiative – to start a beer brewing activity at the department.
Beer is not only one of the oldest biotechnology products around, in our modern society it is also one of the largest when measured in production volume and sales revenues. Of course the department with it's long history in industrial microbiology and biotechnology is the ideal place, both to produce beer of superior quality, but also to monitor, control and analyse at the molecular level all the different steps in the beer making process.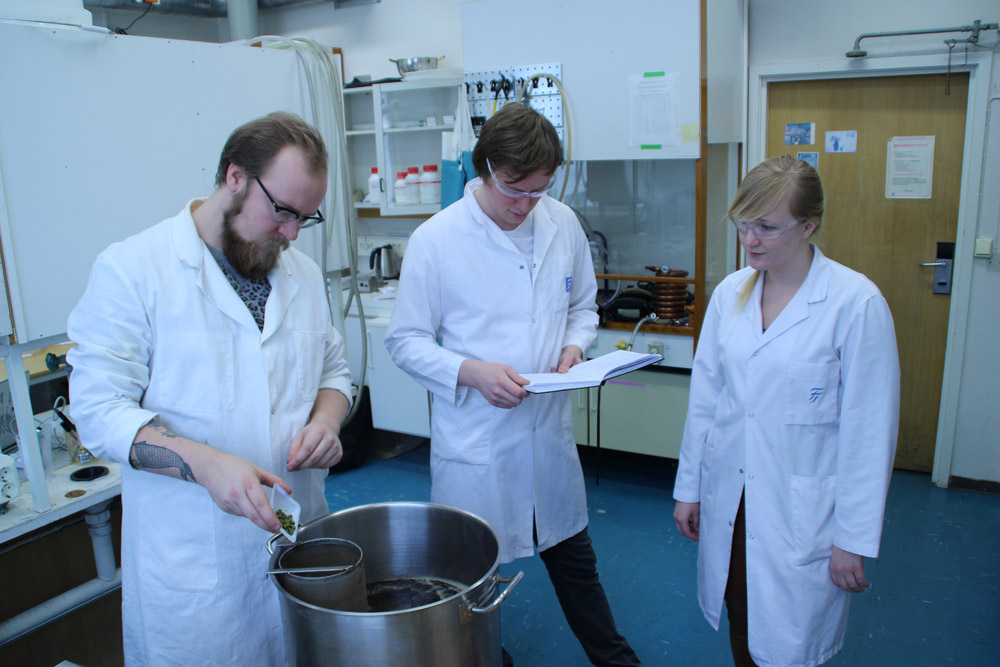 There are several objectives of the department brewery:
To build expertise that can be valuable for the Norwegian beer industry, from the home brewer to the largest industrial actors.
Creating a social meeting place for students and employees at the Department.
To offer master's and student projects.
From starting out with one kettle and the most primitive start-up kit, our Brew lab now has two production lines each with capacity of 50 liters per batch. Many successful batches of beer have been produced as part of the technical training but also to gain experience in design of recipes.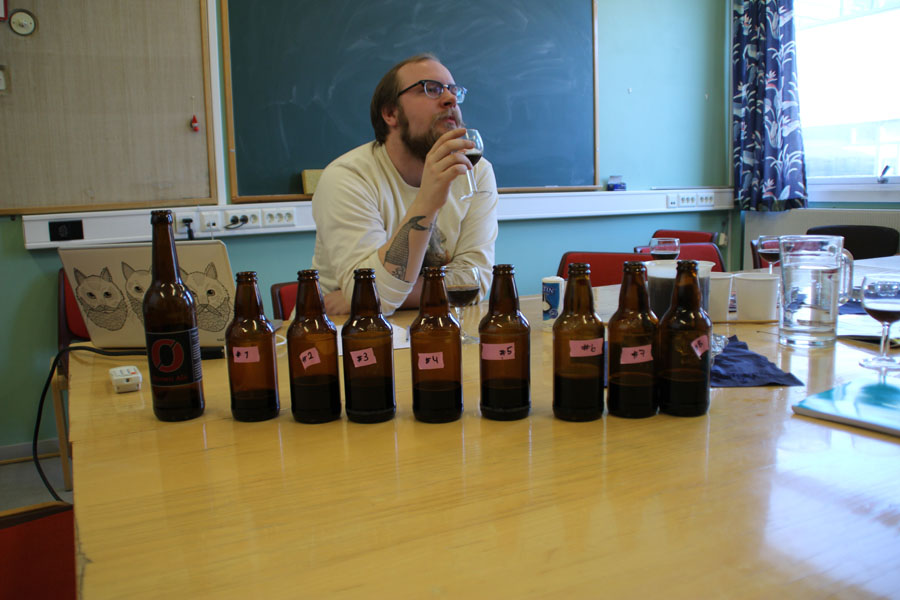 Furthermore, the first student projects have been completed. Eirin and Martin (see pictures) were studying sugar profiles as function of mashing and fly sparge temperatures, and how this affected sensory qualities of the finished product when fermented with different beer yeasts strains.
Eirin continued her studies during the Master's project and in January 2015 she submitted the first Master's thesis in beer production in the Department's history.
Our plan for the department brewery is to establish ourselves as a resource center, especially on the microbiology and analytical part, for Norwegian beer brewers, from the self-learned home brewer to commercial actors. We are currently developing protocols for simple yeast propagation for the home brewer, also to prepare yeast in optimal physiological conditions before pitching the wort.
This text has also been posted on the blog NTNU Techzone