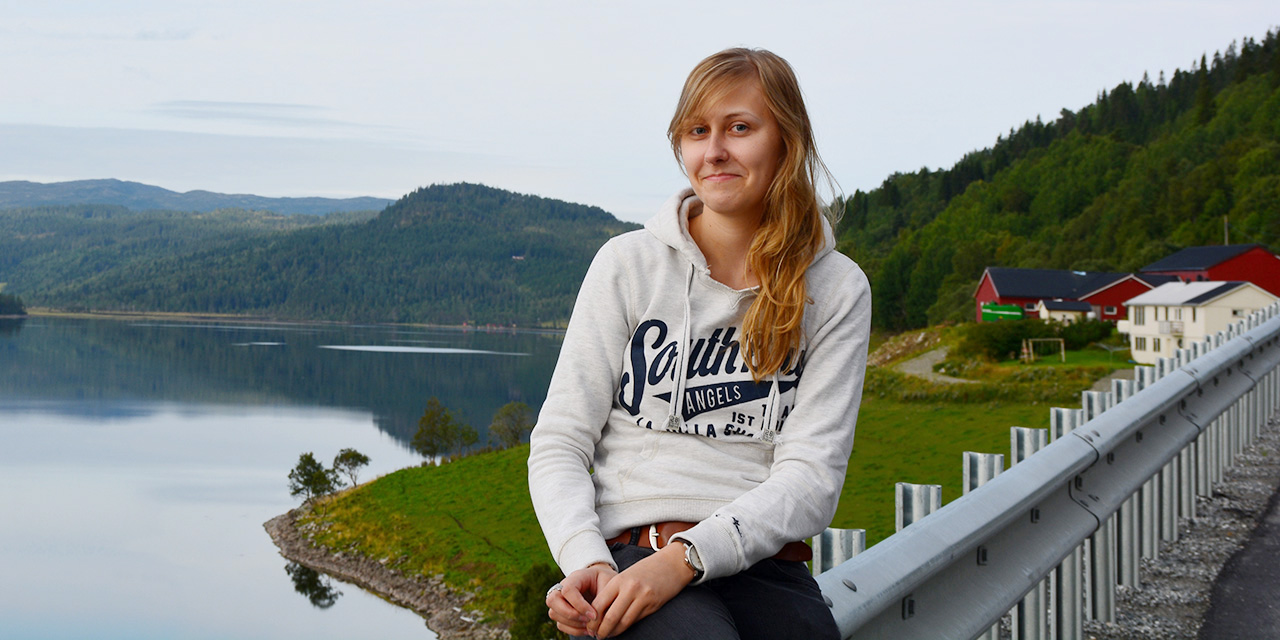 Hi everyone!
I am Nathalie from Belgium, the land of chocolate, waffles and beer. A few weeks ago I started my PhD here at NTNU. I am a member of the bird ecotoxicology group and will investigate the exposure and effects of emerging contaminants on White-tailed Eagle and Northern Goshawk.
Take a chance
Over one year ago, I graduated with a Master of Science. Since then I have been looking for a job as a researcher, preferably abroad. It was not as easy as I first thought. But here I am, living my dream in a foreign country. I must say, it wasn't easy to leave my family, friends and especially my boyfriend behind. But PhD opportunities don't grow on trees, and I believe that chances like these don't come often. I would have regretted to miss a chance like this. The support of my beloved ones was crucial and made the decision a lot easier. And I feel welcomed to NTNU by my very nice colleagues.
To teach or not to teach
Today, I feel privileged to fill my days with something I've wanted to do for such a long time. However, during these first three weeks of my PhD I've been mainly occupied by filling out forms and running around from one office to another. As a PhD student, I have – in addition to my research – 1680 hours of teaching to do during these four years. Although I get paid an extra year during my PhD because I take on these teaching duties, 1680 hours… That's a lot! But luckily these are not all teaching hours. Also preparation time is taken into account, but still it was a shock to hear that I have to do all of this in combination with my research. This brings us to the endless discussion about the teaching duties of PhD students. I personally think it is a good practice in a way. It's a necessary evil that provides us with a useful competence when working in an academic environment. But it should not stand in the way of our research of course.
Organization
One thing I've learned in these first three weeks is that organization is very important. That will be the key to complete these four years of research successfully, I think. For the moment I still find it really difficult to keep myself focused on one task, because there are so many things that need to be done and this is only the beginning! I'm really looking forward to what these four years will have in store for me. And soon I will have my first close encounter with a bird of prey, wish me luck!